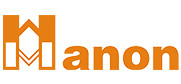 Hanon Specialized in scientific instruments, known as the high quality instruments manufacturer and the perfect service provider. Hanon Instruments committed to the research of scientific instruments and analysis methods in food and pharmacy industries, provision of instruments and comprehensive solutions for technology workers.
BTC Pvt Ltd is authorized importer of Hanon Instruments in Nepal
We can't find products matching the selection.
Compare Products
You have no items to compare.