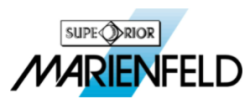 The Paul Marienfeld GmbH & Co. KG is a medium-sized family business located in Lauda-Königshofen, Germany, (approx. 40 km south of Würzburg). Our comprehensive range of quality laboratory glassware like microscope slides, cover glass, counting chambers, capillary tubes, laboratory containers and volumetric glassware has made our name and our brand renowned internationally.
BTC is the authorized distributor of The Paul Marienfeld in Nepal
We can't find products matching the selection.
Compare Products
You have no items to compare.