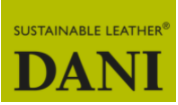 Dani Automotive and Dani Home Style and Fashion, are partners of the most prestigious international brands. All production plants are located in Arzignano (Italy), to ensure control, quality, and reliability of products and production processes.
BTC is the Authorized Distributor of Dani in Nepal
We can't find products matching the selection.
Compare Products
You have no items to compare.